Agnes Martin
Born on a farm in rural Saskatchewan, Canada, Agnes Martin immigrated to the United States in 1932 in the hopes of becoming a teacher.
Her early paintings combine the geometric abstraction of her earlier Taos work with the newfound inspiration of the harbor landscape, evident in her choice of blue-gray palette.
Over the course of the next decade, Martin developed her signature format: six by six foot painted canvases, covered from edge to edge with meticulously penciled grids and finished with a thin layer of gesso.
Her late paintings evoked the warm palette of the arid desert landscape where she remained for the rest of her life.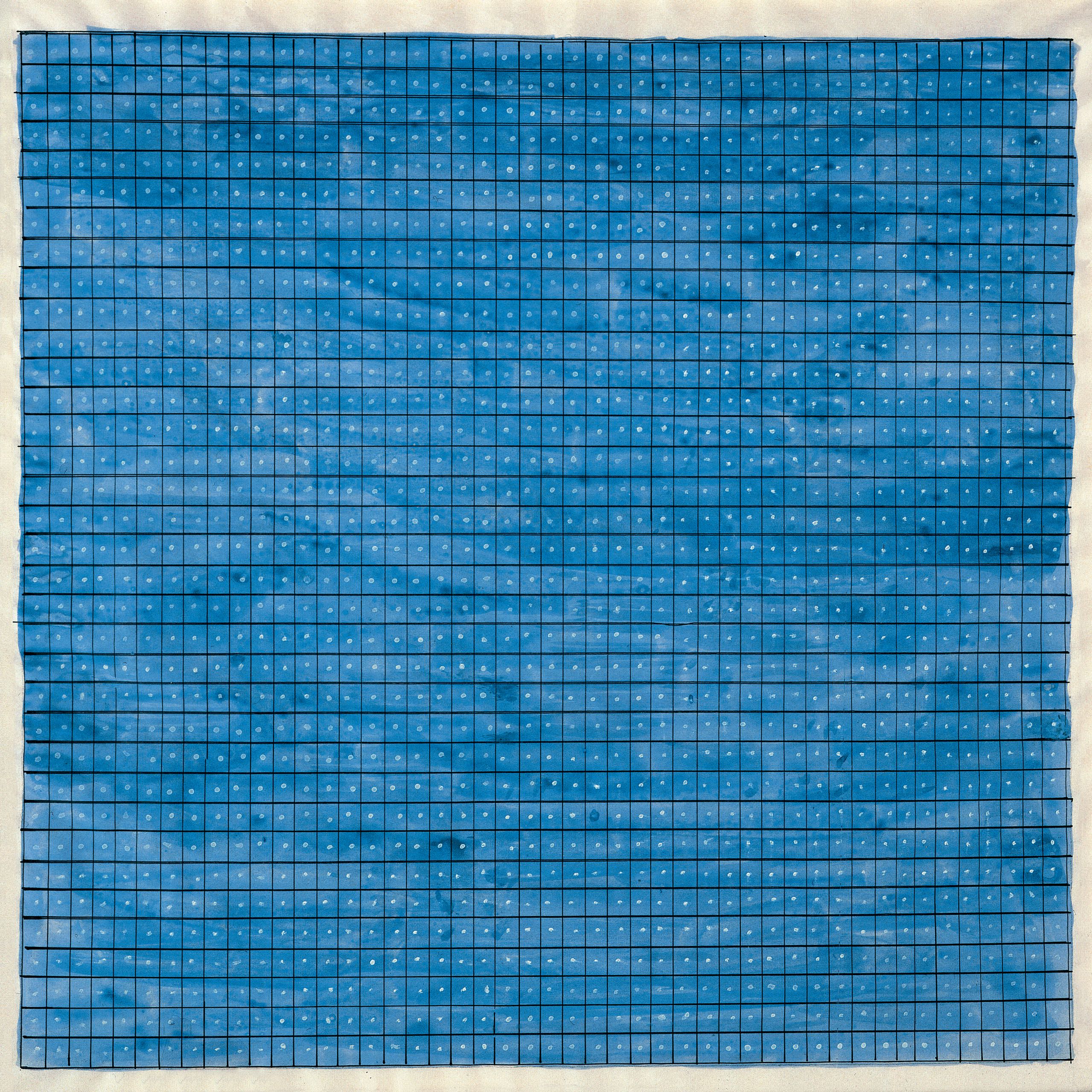 Curations by Agnes Martin