Shelly Klein
Shelly Klein is an artist based in Grand Rapids, Michigan.

She opened k studio along with her mother Mary in 2004 as a way to showcase her designs on a range of products for the home, as well as offering one-of-a-kind fine artworks.
As a fine artist, Shelly Klein's work reflects a lifelong exploration into the themes of family, chance, and loneliness. The sometimes strange, always interesting characters that inhabit her paintings also provide endless inspiration for new k studio designs. Shelly earned her BFA in painting from Kendall College of Art & Design in 1994. In 2012, Kendall honored Shelly with its Distinguished Alumni Award.
All products are manufactured to the highest standards for consistent quality, exact finishing and true sustainability.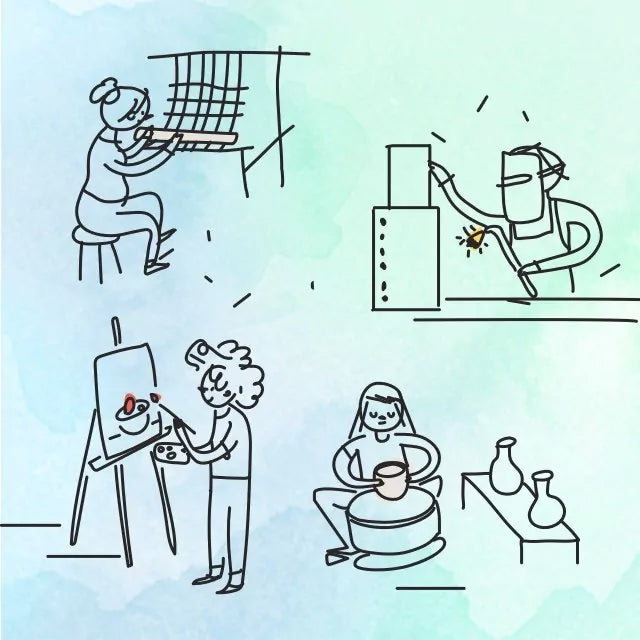 Curations by Shelly Klein